Home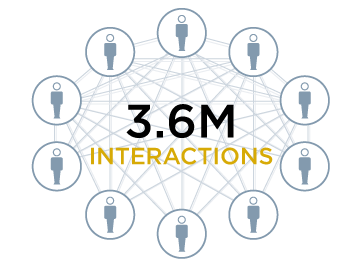 Home: Applying game-theory logic to corporate and government issues
Selectors, LLC ("SELECTORS") uses applied game theory tools that have proven their ability to assist decision-makers:
Predict the outcome of negotiations.
Increase their ability to influence others and so improve the outcome of negotiations and lobbying efforts.
This new frontier of scientific development provides users with a competitive advantage.
SELECTORS uses game theory on behalf of its clients to resolve specific business or political problems.
Improve outcomes by anticipating reactions of the other parties in negotiations and helps identify winning strategies.
"Forewarned" is "forearmed".   Game theory can identify when a specific participant or coalition of interests will emerge as a roadblock to reaching agreement on an issue.  Game theory can indicate preventative measures.
When negotiations or lobbying are not progressing game theory can often identify ways to get the process back on track.
AREAS OF APPLICATION
The methodology SELECTORS uses applies to the wide range of issues where people endeavor to persuade or coerce others towards their favored outcome.  Some typical areas of application are:
PREDICTING POLITICAL OUTCOMES
CORPORATE ADVISORY, M&A
LITIGATION SETTLEMENTS
LEGISLATION AND REGULATORY LOBBYING
NEGOTIATION WITH OVERSEAS GOVERNMENTS
It does not apply to predicting markets where outcomes are driven by supply and demand.  The methodology is rigorous and external audits find it accurate 90 % of the time.